Sleep & Wellness Conference 2019 Speakers
Marty Russo, Former Congressman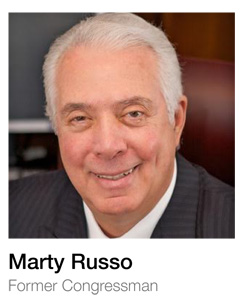 Marty Russo is a well-known lobbyist and noted speaker on how to have more influence in Washington, in business, and in life. Using dynamic story telling and listing useful tips, former Congressman Russo is a energetic speaker on having more influence. You will leave with the leadership knowledge and action oriented tips you need to make a difference.
Dr. Kent Smith DDS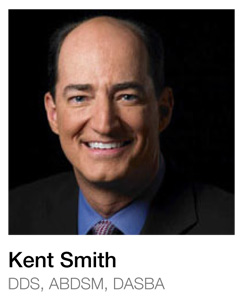 Dr. Smith is a Diplomate of both the American Sleep and Breathing Academy and the American Board of Dental Sleep Medicine and is on the Advisory Committee of the Australasian Academy of Dental Sleep Medicine. In 2007, he was asked to start a sleep curriculum at the Las Vegas Institute of Advanced Clinical Studies. In 2011, he started the SKISH Initiative ("School Kids in Safe Hands"), to keep bus drivers and students safe on the roads. In 2012, he was the first in Texas to be awarded a Dental Sleep Medicine Facility Accreditation and is the creator of the "Best Sleep Hygiene" app. He is current President of the ASBA.
Howard Farran, DDS, MBAc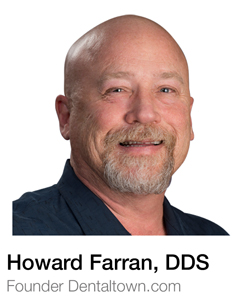 Howard Farran, DDS, MBA, the founder and owner of Dentaltown.com and Dentaltown magazine, has practiced dentistry at Today's Dental in the Phoenix metro area for more than 30 years. In 2017, Incisal Edge magazine ranked him among the 32 most influential people in dentistry.
Dr. Farran has lectured internationally on the business of dentistry since 1990, captivating audiences with his blunt, humorous and practical insights into the industry's most controversial subjects. His genuine passion for helping dentists provide faster, easier, higher-quality and lower-cost dentistry to their patients is what drives him to this day.
In 1999, Dr. Farran released the timeless "Your 30-Day Dental MBA" series, which is available on YouTube and iTunes. Since then, he has released massive amounts of distinguished content, including: His monthly "Howard Speaks" column in Dentaltown magazine, The 11-part online CE course "The Virtues of Profitable Dentistry," and his world-renowned podcast series Dentistry Uncensored with Howard Farran, which has released more than 1,000 episodes and has been downloaded more than 5 million times. Dentistry Uncensored's guests include dental professionals from around the world, including top-tier specialists, dentists fresh out of school, CEOs of the world's largest dental companies, and experts in marketing, finance, practice management and more.
Dr. Farran reaches hundreds of thousands of dentists from around the world every day. His ever-expanding presence across social media platforms include 300,000 Facebook followers, 25,000 Twitter followers and 35,000 LinkedIn followers, not to mention the 250,000 registered members on Dentaltown.com
Ken Berley, DDS, JD, DABDSM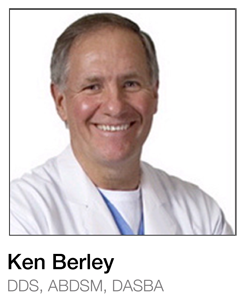 Ken Berley, DDS, JD, DABDSM, has practiced general, implant and cosmetic dentistry for over 35 years. A concern and passion for the patient's well being combined with his dental experience, led Dr. Berley to complete extensive training in the field of dental sleep medicine to ensure the effective and appropriate treatment of patients suffering from obstructive sleep apnea. Dr. Berley has gained recognition among physicians, dentists, and patients for his ability to effectively treat an manage patients with mild to severe obstructive sleep apnea using oral appliance therapy. Dr. Berley is also an attorney and with his knowledge and experience he teaches other dentists across the nation how to effectively treat patients with obstructive sleep apnea
Dr. Dan Tache DMD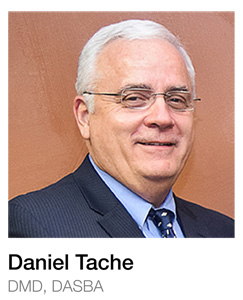 Dr. Taché is a graduate of Tufts University School of Dental Medicine. After graduating from dental school, he completed an advanced General Dentistry Residency program at the Veterans Administration Hospital (VA)/University of Texas Dental Branch (UTDB). Dr. Taché attended an 18-month training program for the diagnosis and treatment of Myofascial Pain Dysfunction (MPD). Dr. Taché established a successful practice in Houston, Texas, where he emphasized Temporomandibular Joint Dysfunction (TMD), Myofascial Pain Dysfunction (MPD) and Sleep Apnea (SA). During that time, he maintained his position as an assistant clinical professor, lecturing on TMD/MPD. In 1999, Dr. Taché and his family moved back home to Appleton and became the first board-certified dentist in Dental Sleep Mediine in the state of Wisconsin.
Dr Dave Singh DMD PhD DDSc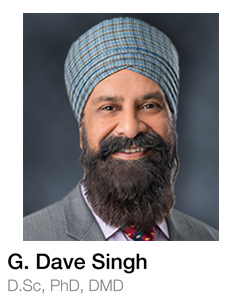 Professor Singh is a US citizen who was born, educated and trained in England, UK. He holds three doctorates, including Doctor of Dental Medicine; a Ph.D. in Craniofacial Development, and a third Doctorate in Orthodontics. On the basis of being an "outstanding professor" supported by Harvard University, the University of Michigan, and the University of Hawaii, he was invited to relocate to the Center for Craniofacial Disorders, USA where he led a NIH-funded program of clinical craniofacial research.  Currently, he is a Board Member of the American Sleep and Breathing Association, Member of the World Sleep Society, an Academic Fellow of the World Federation of Orthodontists, and Fellow of the International Association for Orthodontics, where he was awarded prizes in 2005, 2013 and 2014. He has published over 200 articles and books in the peer-reviewed medical, dental and orthodontic literature, and has lectured in North America, Asia, Europe, Australia and Africa.  Currently, he is President and Chief Medical Officer, Vivos Therapeutics, Inc.  Prof. Singh is the 2019 recipient of the US Invisible Disabilities Association award for " … providing the possibility of healthy lives for millions living with illness, pain and disability".
Mack Newton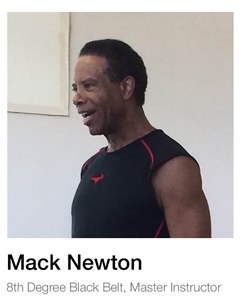 Mack Newton has trained in the Martial Arts for over 52 years and in Taekwon-Do since 1966. He has owned and operated a studio in Phoenix, Arizona for the past 24 years.
In 1981, Mr. Newton was named Head Coach of the USA Taekwon-Do Team and held that position until 1984. He is credited with creating the competition format currently being used in International Taekwon-Do competition.
Mack Newton was appointed the Conditioning Coach for the Oakland A's Major League Baseball Team in 1985. He held that position for nine (9) years before resigning in 1993 in order to spend more time in his studio with his growing list of clients. He also worked as the Conditioning Coach for the Dallas Cowboys from 1989 to 1993. Mack has developed many new training methods and has been credited with saving and extending the careers of several Major League baseball and NFL football players. A partial list of Mack's clients includes Former NFL 2-way star Roy Green, 5-time Pro-Bowl star Jay Novacek, 5-time Pro-Bowl star Aeneas Williams, Seth Joyner (Linebacker), MLB star Dave Stewart, MLB Hall of Famer Ricky Henderson, Sandy Alomar (Catcher), former NBA star and future Hall of Famer Charles Barkley, just to mention a few.
Mack developed "Hit n' Run, Self-Defense for Women" in 1973 in Chicago, Illinois. The program, nationally acclaimed, is now known as "I Will Fight Back, Self-Defense for Women".
In 1987, Mack had his left hip replaced and used his own rehab methods to regain full usage of his legs and returned to full-time teaching of Taekwon-Do and also to competition in Taekwon-Do. Two (2) years later, Mack was asked to rehab the artificial hip of former NFL quarterback Neil Lomax. Mack's right hip was replaced in February 1994 and he continues to teach and practice Taekwon-Do on a daily basis. The fact that he has artificial joints in both hips do not limit either usage of his legs nor limits his enjoyment of his art.
As a result of the successful rehab with Neil Lomax, in 1992 he was selected to rehab multi-sport superstar, Bo Jackson. As a result of Mack's rehab, Bo Jackson made a successful return to Major League baseball with an artificial hip. In addition, Mack has rehabilitated many non-professional athletes back to full function and a pain-free lifestyle.
In 1997 Mack Newton wrote and published his first book, "A Path to Power, A Master's Guide to Conquering Crisis". This book is now in it's second printing. In 2004, Mack followed up this success by writing and publishing his second book, "The D-Factor".
In 1996, Mack started teaching Women's self-defense on KSAZ-TV 10's morning show. Mack also did a weekly 1-hour radio show called "The Mack Newton Power Hour" (recordings available on http://macknewton/resources/power-hour/). In January 2000, Mack debuted his first TV Show, "The Mack Newton Power Hour", on TV Cox 9 with co-host John Cannon.
Dr. Jerry Hu, DDS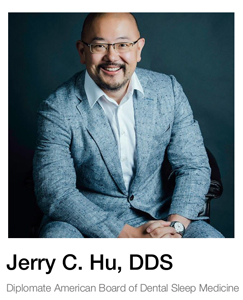 Dr. Hu, grew up in Soldotna, Alaska, the heart of the Kenai Peninsula and home of the world record King Salmon. He graduated from Soldotna high School in 1991, earning abundant local, state and national scholarships and was also admitted to a very competitive dual-degree program, called the "Preferred Admissions Program" at the University of Michigan in Ann Arbor. He knew he wanted to become a dentist ever since middle school, and being admitted to this vigorous program, he was able to attain both his bachelor's and doctorate degree at age 24. While at Michigan Dental School, Dr. Hu earned research recognition and awards, for his study, "Searching for practical methods to monitor Streptococcus mutans levels" under Dr. Walter J. Loesche, former President of the International Academy of Dental Research (IADR) and American Academy of Dental Research (AADR).
Currently, Dr. Hu is dedicated to providing exceptional dentistry in Anchorage and Soldotna. Over the years, Dr. Hu has attained extensive training at the American Academy of Implant Dentistry, American Academy of Dental Sleep Medicine, International Congress of Oral Implantologists, American Academy of Cosmetic Dentistry, and at the prestigious Las Vegas Institute for Advanced Dental Studies (LVI). He has earned many Fellowships and Masterships and has published numerous articles with his research in cosmetic dentistry and dental sleep apnea treatment. In 2017, he became the first full time dentist in Alaska to earn Board certification for Dental Sleep Medicine as a Diplomate of the American Board of Dental Sleep Medicine and the American Sleep and Breathing Academy.
Dr. Shad Morris, DDS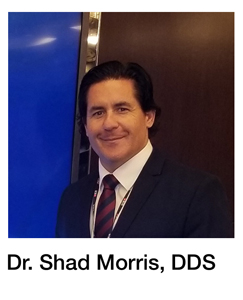 Dr. Morris began observing the toll that obstructive sleep apnea (OSA) was taking on the oral health of his patients. In particular a friend and dental patient whom he treated suddenly passed away in his sleep from obstructive sleep Apnea one night due to not wearing his CPAP.
Dr. Morris decided he wanted to help save lives through treating OSA. In taking many continuing education courses on OSA, along with the trained staff, Premier Sleep Solutions is now saving lives daily. His involvement in sleep medicine turned from primarily screening for sleep apnea to now having very close relationships with sleep physicians and allied health professionals in the community in treating this disease.
Edward T. Sall, MD, DDS, MBA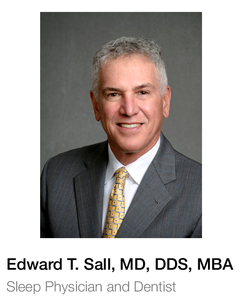 Dr. Sall is a Sleep Physician and Dentist trained in Sleep Medicine who works on enhancing physician acceptance of Oral Appliance Therapy for patients with OSA.
Oral Appliance Therapy is recommended for patients who are intolerant of CPAP or prefer alternative therapy. Despite this guideline, each year hundreds of thousands of people with OSA go undiagnosed or remain untreated after they abandon CPAP.
Dr Edward T Sall obtained a DDS from Columbia University School of Dental and Oral Surgery. While at Columbia University he spent a year working in the Temporomandibular and Orofacial Pain Clinic under the direction of Dr. Joseph Marbach.
After dental school, he completed a GPR residency in Hospital Dentistry and joined his father in a private practice in general dentistry.
Due to his interest in facial pain and temporomandibular joint disorders he decided to return to medical school for additional training. He attended SUNY Upstate Medical Center and received a MD in 1987, followed by a 5-year residency in Otolaryngology/Head and Neck Surgery.
In 2000, Dr. Sall obtained a MBA from SUNY Binghamton with an emphasis in healthcare and healthcare policy. His business skills and training have lead him to numerous roles in health care and as a consultant to dental and medical companies in both otolaryngology and dentistry.
Dr. Sall became board certified In Sleep Medicine in 2012. Currently he is a consultant to the Upstate Medical Center Sleep Lab as well as the Crouse Irving Memorial Sleep Lab. Dr. Sall is the Medical Director for ProSomnus as well as ProAct Health Solutions.
Dr. Sall maintains an active medical and surgical practice in sleep disordered breathing and has treated over 3500 patients with Oral Appliance Therapy
Richard K. Bogan, MD, FCCP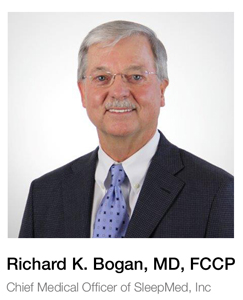 Dr. Bogan is the Medical Director of SleepMed of South Carolina in addition to serving as Chief Medical Officer of SleepMed, Inc., the largest sleep diagnostic company in the United States. He is also Associate Clinical Professor at the University of South Carolina School of Medicine and Associate Clinical Professor at the Medical University of South Carolina in Charleston, S.C.
Dr. Bogan received his bachelor's degree in chemistry from Wofford College and his MD degree from the Medical University of South Carolina in Charleston. He served his internship and residency as well as was Chief Medical Resident at the University of Alabama Hospital and Clinics in Birmingham. Thereafter, he completed a fellowship and assistant professorship in the Pulmonary Division of the Department of Medicine at the University of Alabama School of Medicine. He has been certified by the American boards of Sleep Medicine, Internal Medicine, and Pulmonary Diseases.
Dr. Bogan has served as principal investigator on numerous clinical trials in the past and continues to do so now. He has a variety of publications and research interests that focus on topics such as narcolepsy, insomnia, sleep apnea, shift work sleep disorder, restless legs syndrome/periodic limb movement disorder, chronic fatigue/fibromyalgia and circadian rhythm abnormality.
Dr. Chris Hart, M.Phil, BSc, BDSc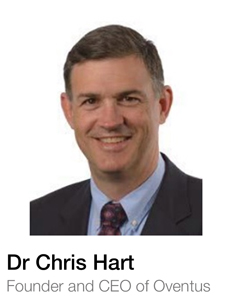 Dr. Chris Hart is the founder of the Company and inventor of the O2VentTM design concept. Chris is overseeing the launch of the O2VentTM to patients and through clinicians and heads the management team as they roll out the Oventus Sleep Treatment Platform across Australia and the United States. Chris is also heavily involved with training and presenting to the dental and sleep sector. Chris graduated from the University of Queensland in 1998 with a Bachelor of Dental Science with Honours and a Bachelor of Science in Biochemistry. He has studied at Cambridge University where he graduated with a Master of Philosophy in Biomedical Science in 1999. Prior to establishing Oventus, Chris owned and managed a multi-site national dental practice, training institute and management consultancy which he sold to private equity investors. Chris also acts as an adviser within the dental industry on the commercial aspects of health care delivery.
Pankaj Singh, DDS, MD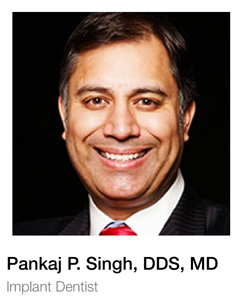 Practicing dental surgeon, published author, academic researcher, professor and lecturer; Dr. Pankaj Singh is passionately dedicated to improving the lives of his patients and as a clinician, Dr. Singh is also committed to serving the professional community through research and innovations that are pushing the fields of
Dental/Oral Implantology and Implant Dentistry
Tissue Engineering
Dental Sleep Medicine
forward to new and unexpected frontiers.
Dr. Singh received his Bachelor of Science degree from SUNY at Stony Brook and Doctor of Dental Surgery (D.D.S.) from New York University College of Dentistry. He completed his residency in Dental and Oral Surgery where he served as chief resident and fellowship in Oral and Dental Implantology at Brookdale Hospital Medical Center in NYC. His postgraduate studies in advanced IV anesthesia were completed at Albert Einstein School of Medicine and Montefiore Hospital Medical Center, New York City.
Joseph R Cohen, DDS, FACD, FAAOP, FAHS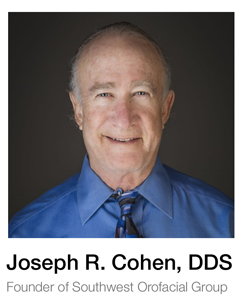 Dr. Cohen is Assistant Professor, AT Still University (Mesa Campus) , Director of OFP and Dental Sleep Medicine, Attending Faculty UCLA OFP and Dental Sleep Medicine Residency and Medical Director, Southwest Orofacial Group.
Mark Brnovich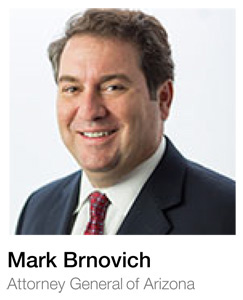 Mark Brnovich is a lawyer and politician from the state of Arizona who currently serves as Attorney General of Arizona. It's the largest law office in Arizona, with approximately 430 attorneys and over 1,000 employees.