Current confirmed 2023 Conference Speakers.
More coming, so please check back soon!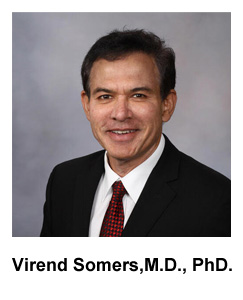 About Virend Somers, M.D., Ph.D.
Dr. Somers directs the Cardiovascular Facility and the Sleep Facility within Mayo Clinic's Center for Clinical and Translational Science in Rochester MN.
His team's research focuses on the role of the autonomic nervous system in cardiovascular regulation in humans, with an emphasis on normal and disordered sleep. The team is also involved in studies of vascular biology in humans, examining how changes in neural mechanisms may influence the local control of blood vessels. Extensive collaborative interactions within and outside Mayo Clinic are fundamental to the successful evolution of Dr. Somers' research program. Current collaborations include studies with investigators at the University of Iowa and the University of Cincinnati and joint projects with academic medical centers in Italy, Poland, the Czech Republic, Germany and Belgium.
Support for Dr. Somers' research consists of four R01 grants from the National Institutes of Health, a Dana Foundation grant and a NATO grant
https://www.mayo.edu/research/faculty/somers-virend-m-d-ph-d/bio-00027756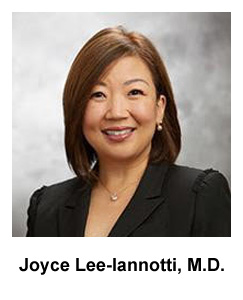 About Joyce Lee-Iannotti, M.D.
Medical Director, Sleep Disorders Center, Banner University Medical Center Phoenix
Dr. Lee-Iannotti is a Clinical Associate Professor of Neurology at the University of Arizona College of Medicine-Phoenix. She is also the Director of the Sleep Disorders Center at Banner University Medical Center and the program director of the sleep medicine fellowship program.
Dr. Lee-Iannotti is a principal investigator and co-PI of several clinical trials involving REM sleep behavior disorder, stroke and sleep apnea, nerve stimulation therapies for sleep apnea, and post-acute sequelae of SARS-CoV-2. Other research interests include health disparities within sleep medicine and central hypersomnia syndromes.
She serves as the Vice-Chair of the Sleep Section of the American Academy of Neurology. She is also on the Membership Committee for the Sleep Research Society.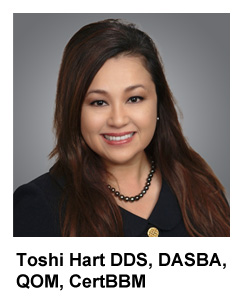 About Toshi Hart DDS, DASBA, QOM, CertBBM
Dr. Toshi Hart is a graduate of the Arthur A. Dugoni University of the Pacific School of Dentistry, San Francisco and completed a General Practice Residency at the VA Hospital, Palo Alto, with rotations Stanford Hospital. She was Dental Director of a Public Health Clinic and a Department of Health and Human Services National Health Service Corps Student Loan Repayment Recipient in Healdsburg, California.  She maintains privileges at Kaiser Hospital in Modesto, California and has been in practice for over 30 years previously limited to children now focused on Laser, Airway, and Dental Sleep Medicine.
Dr. Toshi Hart is a Clinical Advisor for Vivos Therapeutics and is a featured presenter. In 2021, she published Use of a Novel Intraoral Device to Promote Nasal Breathing Reduces Risk of Tooth Decay in Children.  Dr. Hart is a Diplomate with the American Sleep and Breathing Academy, certified Academy of Laser Dentist, a Breathe Institute Ambassador, Tethered Oral Tissues trained, a Qualified Oral Myofunctional Dentist and Certified in the Buteyko Breathing. In addition, she is a KOL for Convergent Dental Solea Laser and Candid Clear Aligners. As a trusted provider in the community, she works with a network of physicians to integrate medicine and dentistry in a medical model for Obstructive Sleep Apnea treatment in adults and early intervention treatment for children. She is passionate about her goals; to help a generation of children grow up to be free of decay with proper growth and development to become healthy adults. 
About Rudi Ferrate, M.D. FAASM
Dr. Rudi Ferrate is a Board Certified Sleep Physician in private practice in Glendale, AZ. Besides his expertise in Family Medicine he has been diagnosing and treating patients with sleep disorders, medical weight loss as well as preventative medicine with an emphasis or hormones and nutrition. Dr. Ferrate is also boarded in Family Medicine, non surgical Bariatric Medicine.
From the very beginning of his medical career has nurtured his passion to find the best, most specific yet natural treatments in the field of Wellness, rejuvenation, sleep disorders and weight loss. He is an active member of various academies and holds medical licenses in multiple states as well as outside of the US. In the sleep medicine field his purpose is to collaborate with the best in the field to define the future of sleep disorders treatment and performance where dentists and physicians will work together using all available therapies as well as develop innovative protocols, tools and medical devices for sleep disorders performance where dentists and physicians will work together using all available therapies as well as develop innovative protocols, tools and medical devices for sleep disorders.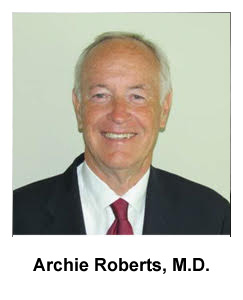 About About Archie Roberts M.D
Founder of the Living Heart Foundation, a 501(c)(3) group, combating sudden cardiac death as well as identifying, studying, and directing the appropriate lifestyle treatment of early cardiovascular risk factors, including improper levels of nutrition, stress, and exercise. Dr. Roberts has performed more than 4,000 open-heart surgeries over 20 years. He is also published in over 110 journal and scientific peer-review articles and books.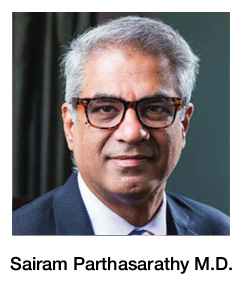 About Sairam Parthasarathy M.D.
Professor of medicine and director of the UA Health Sciences Center for Sleep & Circadian Sciences and Banner – University Medicine Center for Sleep Disorders, Chief of the Pulmonary Division, University of Arizona.
Dr. Parthasarathy has served as interim PACCS chief for two years. He joined the UA College of Medicine – Tucson faculty in 2004, when he moved here from Chicago to practice at the Southern Arizona VA HealthCare System's Tucson VA Medical Center. He later became director of the SAVAHCS Sleep Medicine Lab, chief of its Pulmonary and Critical Care Section and SAVAHCS chief of research. In 2011, he joined the UA faculty full time and he launched the Center for Sleep Disorders at what was then University Medical Center and, in 2013, he became program director of the UA's Sleep Medicine Fellowship. In Chicago, he was on faculty at Loyola University Medical Center, where he was director of the Sleep Disorders Center, and the Edward Hines Jr. VA Hospital, where he was director of respiratory care and home oxygen therapy.
Video - Response to the PAP Recall due to Shortages of Devices