2023 Conference Agenda Coming Soon!
Our 2022 Conference featured all of the presentations listed below.  Check back here soon for a list of the information filled presentations that will be featured at our 2023 Conference in April.  You will not want to miss it!
---
DAY 1: FRIDAY, JULY 22nd, 2022
7:30 AM Exhibit Hall Open
7:50 AM to 8:00 AM
Welcome to the Conference – David Gergen
8:00 AM to 8:40 AM
Topic: The NFLPA Sleep Health Program and the Health initiative for former NFL Players
Presenters: Andre Collins, Executive Director PAF and NFLPA, David Gergen, Gergens Orthodontic Lab, CEO ASBA, Dental Director NFLPA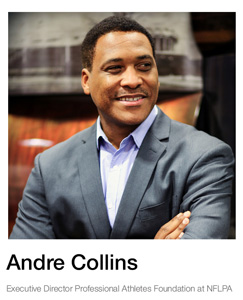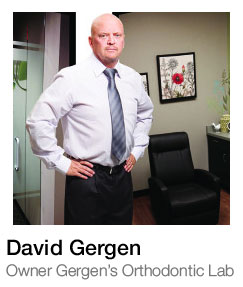 Andre Collins, a former player himself, currently serves as the Executive Director of the Professional Athletes Foundation helping players transition out of the game. He is responsible for creating a sense of community and opportunity for former players. Andre's driving force to make the transition smoother for former players is made stronger by his personal experiences after leaving the game. 
LHF has begun a national health screening program involving current and retired professional football players.
David Gergen is a pioneer in the field of dental sleep medicine. He was involved from the very beginning with insurance reimbursement and later Medicare reimbursement for dental appliances. He shares a name with his cousin of the same name who has served in four Presidential cabinets. Gergen is credited on the patents of many of the first sleep apnea appliances, including the Sleepinator, the Original Snore Guard, the Orthopedic Corrector for Sleep and the Serrano Sleeper for Pediatric Sleep.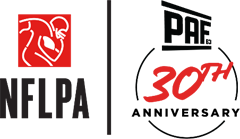 8:40 AM to 9:30 AM
Topic:

A Patient Centered Approach for All Providers to Understand the Role of Hypoglossal Nerve Stimulation in the Treatment of Sleep Apnea
Presenter:

Pat McBride, PhD, CCSH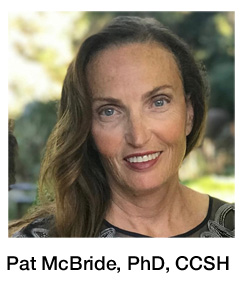 Pat has spent 41 years as a full time clinician and educator in the fields of dentistry, respiratory medicine and sleep medicine. Her extensive experience in clinical, laboratory, research and educational arenas has led to the development of interdisciplinary care model delivery systems used by physicians and dentists around the globe. Pat's publications span both medical and psychosocial spectrums. She has a unique ability to intervene in the interstices of global systems, developing protocols which can be translated across demographics and cultures into improved clinical outcomes.
She sits on the Board of Directors for the American Academy of Physiological Medicine and Dentistry in New York, is the Director of Education for the North American Association of Facial Orthotropics, and is a facilitating advisor for Mymaskmovement.org, a company that uses 3D scanning through a simple phone app and digital fabrication to create reusable custom fitted respirators for men, women and children of all shapes, sizes and ethnicities affordably.
Pat continues to work hands on as a Clinical Lead providing Hypoglossal Nerve Stimulator Implant therapy for patients with sleep apnea while lecturing internationally on subjects relating to breathing and sleep medicine, dentistry and precision medicine systems to best benefit all patient populations. Serving the underserved and marginalized patient remains a passion and priority for her.
9:30 AM to 10:30 AM
Topic:

Response to the PAP Recall due to Shortages of Devices caused by the Philips CPAP/bilevel Recall
Presenter: Colleen Lance M.D.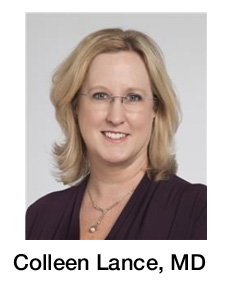 Dr. Colleen G. Lance is a physician in the Sleep Disorders Center in the Neurological Institute, Cleveland Clinic.  She serves as Medical Director for the Cleveland Clinic-Hillcrest Hospital sleep laboratory. 
Dr. Lance earned her medical degree from Baylor College of Medicine in Houston, Texas.  She completed Internal Medicine residency at the University of Texas Health Science Center at Houston, including a year as Chief Medical Resident.  After practicing internal medicine in private practice and as a hospitalist, she returned for fellowship in Sleep Medicine at the University of Texas Health Science Center.  During her fellowship, she received the Founder's Award from the Southern Sleep Society for her research in sleep disordered breathing in bariatric patients. She is board certified in Sleep Medicine through the American Board of Internal Medicine and the American Board of Sleep Medicine.
Dr. Lance has practiced sleep medicine since 2001, including experience at the M.D. Anderson Cancer Center and the Memorial Hermann Hospital System in Houston, Texas. She has been an active member of the American Academy of Sleep Medicine and is currently serving on the Payor Policy and Review Committee. Also, she served as the President of the Texas Society of Sleep Professionals for 2 years.  Her passions include the treatment of complex sleep disordered breathing, particularly with non-invasive ventilation for which she has lectured both regionally and nationally.
10:30 AM to 11:00 AM
Break and Exhibits
11:00 AM to 12:30 PM
Topic: How the VA System Successfully Treats Sleep patients and how you to can utilize the same techniques to treat Sleep patients successfully outside the VA
Presenters: Chris Chui DDS, Rebeka Silva DMD, FACD and Rishi Jay Gupta DDS, MD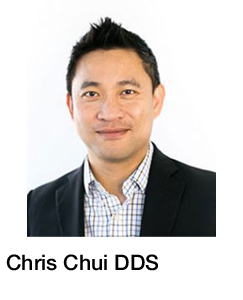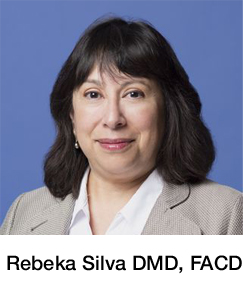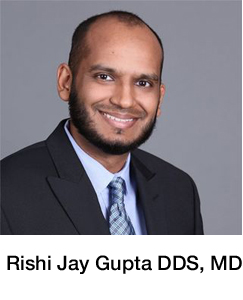 Chris Chui DDS is a graduate of UC Berkeley with a Bachelor of Science in Chemistry and of UC San Francisco as a Doctor of Dental Surgery, Dr. Chui has been continuously recognized for his stellar work and genuine patient caring, receiving prestigious accolades such as KRON4 News Best of the Bay Dentist and America's Top Dentist. He is also a Fellow of the International Congress of Oral Implantologists as well as a Fellow of the International Association of Physiologic Aesthetics. A recipient of many honors and awards, Dr. Chui has been a guest lecturer at universities and at conventions and has been featured on The Dr. Oz Show as an expert in Dentistry.
Certified as a Qualified Dentist by the American Academy of Sleep Medicine to treat sleep apnea, Dr. Chris Chui is a general dentist with extensive experience in the subject of Dental Sleep Medicine. He has successfully treated numerous patients with snoring and sleep apnea issues. He utilizes the latest technology and the most up-to-date dental appliances to tackle the patients with sleep issues that a lot of Primary Care Providers and Board Certified Sleep Physicians could not treat.
https://www.sanfranciscodentalwellness.com/chris-chui-dds/
Rebeka Silva DMD, FACD was born in New York and obtained a Bachelor of Science (B.S.) in Biology from Syracuse University. She went on to obtain her Doctor of Dental Medicine (D.M.D.) from Fairleigh Dickinson University. Dr. Silva obtained advanced training in Hospital Dentistry from the Columbia Presbyterian Medical Center after which she obtained her specialty certificate in Oral and Maxillofacial Surgery from the Mt. Sinai Medical Center in New York.
After her training, Dr. Silva taught at the University of California San Francisco as an Assistant Clinical Professor teaching students and residents while also serving as Section Chief of Oral and Maxillofacial Surgery at the Veterans Affairs Medical Center in San Francisco where she later became the Chief of the Dental Service. She was also promoted to Associate Clinical Professor at the University of California San Francisco advancing her academic work while also serving as a course director and lecturer.
Dr. Silva is licensed to practice dentistry and has a permit for general anesthesia. She has published numerous articles, written for textbooks, and obtained key research grants. Being active in many professional organizations and government committees, she has also provided many lectures in the field and is also an instructor for CPR. She is also an attending surgeon at California Pacific Medical Center.
https://www.songoralsurgery.com/dr-rebeka-silva
Rishi Jay Gupta DDS, MD  
Section Chief of Oral and Maxillofacial Surgery at San Francisco VA Health Care System and Assistant Professor at University of California, San Francisco 
Dr. Gupta currently serves as the Section Chief of Oral and Maxillofacial Surgery at San Francisco VA Health Care System and as Staff Surgeon in Otolaryngology/Head and Neck Surgery at VA Northern California Health Care System. I hold an appointment as Assistant Professor in the Department of Oral and Maxillofacial Surgery at UCSF. I am also in private practice as Sleep Surgeon/Oral and Maxillofacial Surgeon at Dental Implant and Oral Surgery of San Francisco and California Pacific Medical Center. 
I completed my training as an Oral and Maxillofacial Surgeon from UCSF and pursued further fellowship experience in Sleep Apnea Surgery at California Sleep Institute and Stanford University under the mentorship of Dr. Stephen Schendel and Dr. Robert Riley. My clinical focus is in the comprehensive surgical management of patients with Obstructive Sleep Apnea and temporomandibular joint disorders and practices broadly which encompasses Orthognathic, Facial Trauma, and Dentoalveolar Surgery. My active areas of research include temporomandibular disorders and obstructive sleep apnea. I am also involved in student and resident education and training at UCSF and private entrepreneurial projects.
12:30 PM to 1:45 PM
Lunch
1:45 PM to 2:45 PM
Topic:

All You need to Know about Medical Billing for Dentists
Presenter:

Jill Glenn RPSGT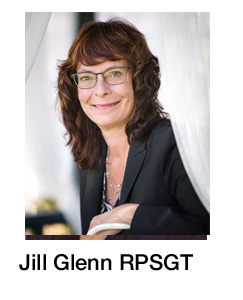 This will be a 'deep dive' into medical billing for dental sleep. Jill Glenn is the founder of Dedicated Sleep had been at the forefront of Dental Sleep Billing since the beginning. This is a rare speaking event for Mrs. Glenn and we feel very privileged to have her present at this years conference program.
Jill has been an advocate and a leader within the sleep field for more than 25 years. She has been personally involved in the development, integration, and management of 100's of sleep centers and DME providers, which have allowed her to help many types of organizations, initiate and manage long-term sleep apnea programs. Jill is considered to be an expert in the areas of medical billing and regulatory compliance. Dedicated Sleep currently builds and operates all size sleep medicine programs for transportation companies, suppliers, and large size medical networks. Focused on helping all persons access low cost and highly specified sleep apnea care and support, in order to support wellness, fatigue, and safety outcomes. Special focus on national and global employer and medical network or group practice sleep apnea and sleep wellness programs, transportation, and dental sleep medicine models. Currently managing regional, national, and global sleep apnea programs. 
2:45 PM to 3:45 PM
Topic: The Stairway to the Airway; Neck and Jaw
Presenters: Jon Caulfield, DDS, Dr. Randy James DC, BCAO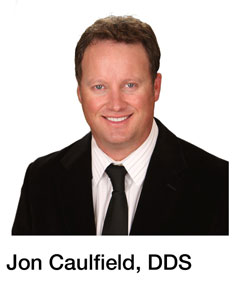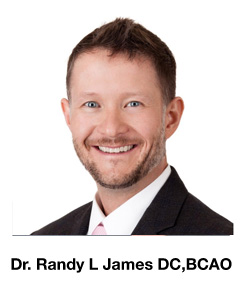 Dr. Jon W. Caulfield owns and operates Epic Dentistry in Littleton, Colorado where he takes an integrated, whole health approach to dentistry, specializing in the areas of Sleep, Airway and TMJ. He has been fortunate to work alongside world leaders in neuromuscular occlusion and pneumopedics and is now paying it forward, teaching hundreds of dentists worldwide how to integrate solutions for sleep, airway and TMJ into their practices. Dr. Caulfield is an instructor at the Institute for Craniofacial Sleep Medicine and leads the Clinical Advisory and Advocate Program at Vivos Therapeutics. A graduate of University of Minnesota School of Dentistry, Dr. Caulfield also holds an advanced graduate degree with Occlusion Connections and a diplomate status with the American Sleep and Breathing Academy.
Dr. James received his graduate training at Palmer Iowa and his post doctorate board certification from Sherman College in South Carolina.  He is affiliated with the Sweat Institute for Orthogonal Chiropractic in Atlanta, Georgia and the Advanced Orthogonal Institute in St. Petersburg, Florida.
In addition to speaking engagements, he practices full time, with offices located in both Littleton and Denver, Colorado and is the founder of the Denver Headache and spine Center P.C.
3:45 PM to 4:15 PM
Break and Exhibits
4:15 PM to 5:00 PM
Topic: Failure to Launch: Overcoming Struggles to Grow you Sleep Practice
Presenter: Jeff Rodgers DMD and John Nadeau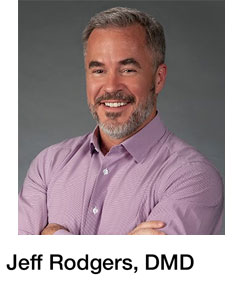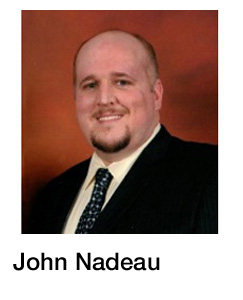 Dr. Jeff Rodgers specializes in dental sleep medicine and has been in private practice for over 20 years. A Diplomate of both the American Board of Dental Sleep Medicine (ABDSM) and the American Sleep and Breathing Academy (ASBA), Rodgers is a board-certified expert in sleep, treating patients who suffer from sleep breathing disorders at his practice Sleep Better Georgia in Dunwoody, Ga.
He is committed to raising awareness of sleep issues and oral appliance therapy as a treatment option for the common, but often undiagnosed, condition of sleep apnea. Dr. Rodgers earned a BS in biology from Lee University in Cleveland, Tenn, and is a 1995 graduate of the University of Alabama School of Dentistry.
John Nadeau is an expert on the airway, imaging and home sleep testing John authored the SGS protocol manual detailing the steps-by-step process involved in taking a patient from initial screening through diagnosis, treatment and follow-up. John's passion for dental sleep medicine comes through strongly in his lectures and he has been an invited guest instructor at many dental meetings and teaching facilities across North America.
5:00 PM to 5:45 PM
Topic:  Home Sleep Testing and Telemedicine for the Sleep Dentist
Presenter: Edward Sall DDS M.D.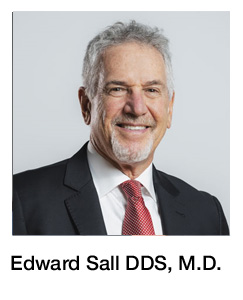 Dr. Sall graduated from University of Vermont in 1976 with a BA in Zoology and his DDS from Columbia University School of Dental and Oral Surgery in 1980.   In 1984 Dr. Sall returned to medical school at SUNY Upstate Medical Center and graduated with an MD in 1987.  He completed his residency at Upstate in Otolaryngology/Head and Neck Surgery and became board certified in 1994.
 In 1992 Dr. Sall began private practice as an Otolaryngologist and Dentist with an emphasis on TMD, Orofacial Pain, general Otolaryngology, and the surgical and medical management of sleep disorders.  In 2000 Dr. Sall earned an MBA from SUNY Binghamton with an emphasis in health care.  In 2012 Dr. Sall became board certified in Sleep Medicine.  
Currently, Dr. Sall is the CEO of Sleep Center of CNY and has delivered Oral Appliance Therapy for 20 years to over 4000 patients. In June 2018 Dr. Sall was named the Medical Director of ProSomnus Sleep Technologies with the role of increasing physician acceptance of Oral Appliance Therapy.  Dr Sall joined BetterNight in February 2020 as a sleep physician providing Telemedicine sleep medicine consultations.  He holds medical licenses in 40 states.  He has added Oral Appliance Therapy to the BetterNight platform to complete a best practices approach to the total continuum of care in the diagnosis and treatment of Obstructive Sleep Apnea.
DAY 2: SATURDAY, JULY 23rd, 2022
7:30 AM Exhibit Hall Open
8:00 AM to 9:00 AM
Topic:

Non-CPAP Alternatives in the Treatment of Sleep Disorders
Presenter: Sairam Parthasarathy M.D.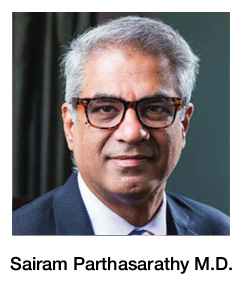 Professor of medicine and director of the UA Health Sciences Center for Sleep & Circadian Sciences and Banner – University Medicine Center for Sleep Disorders, Chief of the Pulmonary Division, University of Arizona
Dr. Parthasarathy has served as interim PACCS chief for two years. He joined the UA College of Medicine – Tucson faculty in 2004, when he moved here from Chicago to practice at the Southern Arizona VA HealthCare System's Tucson VA Medical Center. He later became director of the SAVAHCS Sleep Medicine Lab, chief of its Pulmonary and Critical Care Section and SAVAHCS chief of research. In 2011, he joined the UA faculty full time and he launched the Center for Sleep Disorders at what was then University Medical Center and, in 2013, he became program director of the UA's Sleep Medicine Fellowship. In Chicago, he was on faculty at Loyola University Medical Center, where he was director of the Sleep Disorders Center, and the Edward Hines Jr. VA Hospital, where he was director of respiratory care and home oxygen therapy.
Federally funded on his research for decades, Dr. Parthasarathy has served on multiple boards and committees related to the National Institutes of Health (NIH) and American Academy of Sleep Medicine (AASM)—including chairing the AASM Grant Review Committee (2010-12) and NIH Sleep Disorders Research Advisory Board (2012-14). He is currently assisting the NIH as a consultant to develop its next 5-year strategic plan related to sleep medicine research.
9:00 AM to 10:00 AM
Topic: How To Create the Growth and Sustainable Success you Desire
Presenter:

Sekhar Vemparala, Founder, Principal wealthDNA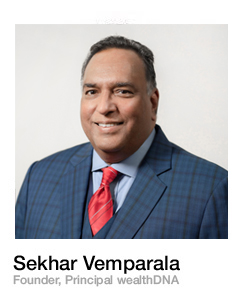 Sekhar Vemparala is one of the most sought after investment advisors around today. Known for his ability to connect with almost anyone, he leverages his networking prowess to bring together top industry transformers and leaders.
Sekhar Vemparala is the senior advisor and principal of Wealth Planning Advisory Group. He is also the founder of wealthDNA, which is a unique process that is designed to discover your individual wealth signature and has markers that will help manage, accumulate and distribute your wealth with the greatest tax efficiency. 
.
10:00 AM to 10:30 AM
Break and Exhibits
10:30 AM to 11:30 AM
Topic:

Interdisciplinary Synergistic Care of Adult Patients with Sleep Apnea
Presenter:

Manisha Witmans M.D.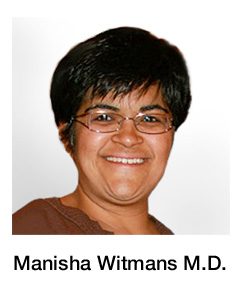 Dr. Witmans is a graduate of the University of Saskatchewan and completed her medical degree with BSc Med with honors. Following residency and fellowship at the Alberta Children's Hospital and the University of Calgary, she completed additional respirology and sleep medicine training at Children's Hospital Los Angeles and Southern California, Keck School of Medicine.  
She is board certified in sleep medicine, pediatric pulmonology, and pediatrics.  She has an ABIM certification for sleep medicine. 
11:30 AM to 12:30 PM
Topic: Comparative Bite Position Analysis; adding vertical and other dimensions to bite taking methods.

Presenter: Dr. Jerry Hu, DDS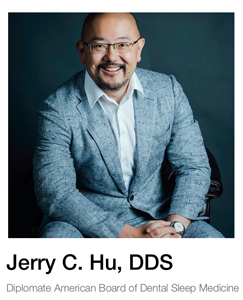 Dr. Hu, grew up in Soldotna, Alaska, the heart of the Kenai Peninsula and home of the world record King Salmon. He graduated from Soldotna High School in 1991, earning abundant local, state and national scholarships and was also admitted to a very competitive dual-degree program, called the "Preferred Admissions Program" at the University of Michigan in Ann Arbor. He knew he wanted to become a dentist ever since middle school, and being admitted to this vigorous program, he was able to attain both his bachelor's and doctorate degree at age 24. While at Michigan Dental School, Dr. Hu earned research recognition and awards, for his study, "Searching for practical methods to monitor Streptococcus mutans levels" under Dr. Walter J. Loesche, former President of the International Academy of Dental Research (IADR) and American Academy of Dental Research (AADR).
Currently, Dr. Hu is dedicated to providing exceptional dentistry in Anchorage and Soldotna. Over the years, Dr. Hu has attained extensive training at the American Academy of Implant Dentistry, American Academy of Dental Sleep Medicine, International Congress of Oral Implantologists, American Academy of Cosmetic Dentistry, and at the prestigious Las Vegas Institute for Advanced Dental Studies (LVI). He has earned many Fellowships and Masterships and has published numerous articles with his research in cosmetic dentistry and dental sleep apnea treatment. In 2017, he became the first full time dentist in Alaska to earn Board certification for Dental Sleep Medicine as a Diplomate of the American Board of Dental Sleep Medicine and the American Sleep and Breathing Academy.
12:30 PM to 1:45 PM
Lunch
1:45 PM to 2:15 PM
Topic:

The Sleep Supplement for Everyone
Presenter:

Dar Radfar DDS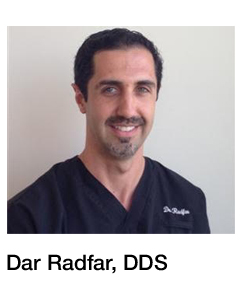 Dr. Radfar graduated from the University of Southern California, School of Dentistry in 2002. His practices in Thousand Oaks and Oxnard, CA have flourished because he has seamlessly integrated the screening and treatment of Sleep Apnea and Snoring. He's the dentists' dentist, meaning he not only lectures nationally on how any practice can implement his system, but he also sees 20-30 patients a day, performing a variety of dental services. He understands what the dentist and staff need, what they go through and what tools are necessary in order to help your patients with the epidemic known as Sleep Apnea. 
2:15 PM to 3:15 PM
Topic: Airway Centric Orthodontics
Presenter: Bret Christiansen DDS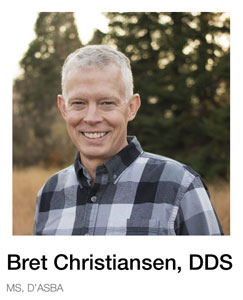 Dr. Christensen attended Creighton University School of Dentistry graduating 3rd in his class in 1993. Completed his AEGD US Army Dental Corp at Fort Carson, Colorado 1993-1994. There he received specialized training in oral surgery, periodontics, endodontics, and orthodontics.  From 1993-1997 he served as a general dentist at the Landstuhl Regional Medical Center in Landstuhl, Germany. He also served as the XO (Executive Officer) of the 464th Medical Company during Operation Joint Endeavor (Bosnia Conflict). 1997-1999 he did his orthodontic residency at the University of Louisville, Kentucky receiving a Specialty Certificate in Orthodontics and Master's Degree in Oral Biology with his thesis, Treating Class III Malocclusions in Children with Expansion and Facemask Protraction. 1999-2001 served as Chief of Orthodontics at the Ft. Bragg Bravo Program. May 2019, Dr. Christensen received Diplomat Status with the ASBA.
3:15 PM to 4:00 PM
Topic: How to use the TEAM to Grow a Successful Dental Sleep Practice

Presenters:

Rebecca Layhe and Dr. Jeff Harrison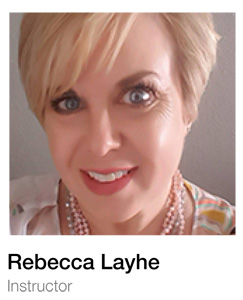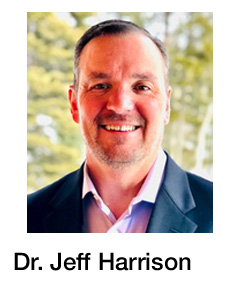 Rebecca Layhe has worked in the medical field for over 25 years. She has experience in dental and medical practice management, as well as in medical billing, coding, transcription, and is a medical language specialist. She has extensive marketing experience and has worked recently developing the leading dental sleep medicine practice in Arkansas. She has a passion for education and marketing, lecturing regularly on the role of Dental Sleep Medicine in the treatment of sleep apnea.
Rebecca's experience in the medical and dental fields allows her to understand the intricacies of integrating medical therapies and billing into the dental practice. As the leading dental sleep medicine consultant in Arkansas, she has a balanced understanding of business management, team building, and sleep medicine practice development.
Rebecca is passionate about whole patient care and understands that sleep apnea has become one of our nation's leading health crises. Dental medicine and Sleep medicine work beautifully together to help save lives and improve the health and well-being of our patients.
Dr. Jeff Harrison is the National Clinical Director of Sleep Group Solutions. SGS is the only company today offering a comprehensive solution for dental offices wanting to implement a "Turn-Key" Dental Sleep Medicine department. Dr. Harrison graduated from the University of Missouri – Kansas City School of Dentistry, completed a General Practice Residency at St John's Mercy Medical Center in his hometown of St Louis, MO, and has achieved Mastership Certification in laser assisted dentistry from the World Clinical Laser Institute. Dr. Harrison serves the dental profession as a Key Opinion Leader, Educator, Professional Speaker, Consultant, and Clinician. He is the Founder of Colorado Laser Dentistry and Sleeping Giant Sleep Solutions. Early in his career, Dr. Harrison began recognizing that his patients were displaying signs and symptoms unexplained by what He was taught in dental school and residency. This challenge lead him to seek out continuing education programs while attempting to uncover the "root cause" of what was affecting so many of his patients. This journey has landed him in the exciting, growing, and ever evolving field of Dental Sleep Medicine. Dr. Harrison believes the time is now for dentistry to progress beyond just fixing teeth and gums and become a real player on a healthcare team which will improve and prolong the lives of our patients. 
4:00 PM to 4:30 PM
Break and Exhibits
4:30 PM to 5:45 PM – Three Person Panel Q&A
Topic: The Patient Pathway for Diagnosing and Treating OSA
Presenters: Manisha Withmans, Chris Chui, Edward Sall
Moderator: Rani Ben-David CEO/Founder | Sleep Group Solutions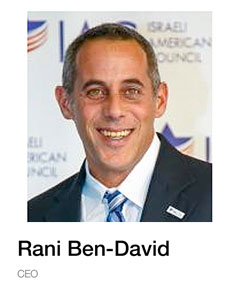 Today, Sleep Group Solutions stands alone as the only provider of a complete suite of solutions. Starting with continuing education courses and in-office training, screening, diagnostic and treatment instrumentation. With over 50 Million people in North America suffering with sleep apnea and less than 0.5% of the dentists currently trained and equipped to offer assistance, we can expect to see continued growth of this field over the next decade. By offering every piece of the education, screening, diagnosis and treatment puzzle, SGS provides a unique position to capitalize on this tremendous growth.