DAY 1: FRIDAY, JULY 23rd, 2021
8:00 AM to 8:40 AM
Topic: The NFLPA Sleep Health Program and the Health initiative for former NFL Players
Presenter:

Andre Collins, Executive Director PAF and NFLPA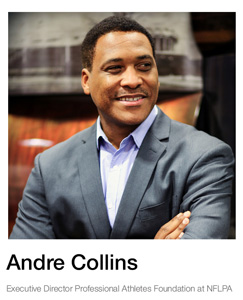 Andre, a former player himself, currently serves as the Executive Director of the Professional Athletes Foundation helping players transition out of the game. He is responsible for creating a sense of community and opportunity for former players. Andre's driving force to make the transition smoother for former players is made stronger by his personal experiences after leaving the game. 
LHF has begun a national health screening program involving current and retired professional football players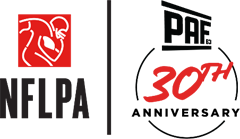 8:50 AM to 9:30 AM
Topic: Integrated, Whole Health Approach to Sleep, and TMJ
Presenter: Jon Caulfield, DDS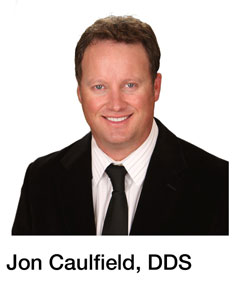 Dr. Jon W. Caulfield owns and operates Epic Dentistry in Littleton, Colorado where he takes an integrated, whole health approach to dentistry, specializing in the areas of Sleep, Airway and TMJ. He has been fortunate to work alongside world leaders in neuromuscular occlusion and pneumopedics and is now paying it forward, teaching hundreds of dentists worldwide how to integrate solutions for sleep, airway and TMJ into their practices. Dr. Caulfield is an instructor at the Institute for Craniofacial Sleep Medicine and leads the Clinical Advisory and Advocate Program at Vivos Therapeutics. A graduate of University of Minnesota School of Dentistry, Dr. Caulfield also holds an advanced graduate degree with Occlusion Connections and a diplomate status with the American Sleep and Breathing Academy.
9:40 AM to 10:20 AM
Topic: Dental Sleep Medicine from the Beginning and Where we're Headed!
Presenter:

David Gergen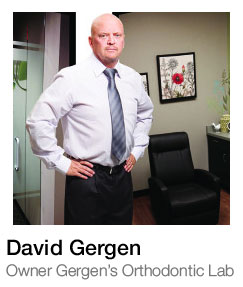 David Gergen is a pioneer in the field of dental sleep medicine. He was involved from the very beginning with insurance reimbursement and later Medicare reimbursement for dental appliances. He shares a name with his cousin of the same name who has served in four Presidential cabinets. Gergen is credited on the patents of many of the first sleep apnea appliances, including the Sleepinator, the Original Snore Guard, the Orthopedic Corrector for Sleep and the Serrano Sleeper for Pediatric Sleep.
Along with past pioneers like Drs Robert Ricketts, Alan Bernstein and Ed Spiegel, he has worked tirelessly to develop and grow the industry. David Gergen is well known, and this conference will see him present in person for the first time in over 5 years.  A master technician and craftsman, he will be bringing examples of the appliances from the past
Gergen who worked closely with Dave Singh of Vivos, will also be conducting a 'hands on' Breakout Session showing how he fabricates the Vivos appliances.
11:00 AM to 12:00 PM
Topic: When Patients Come Back – Educational Seminar Addresses Simple Steps to Address Pain
Presenters: Dan Tache DMD and John Carollo DMD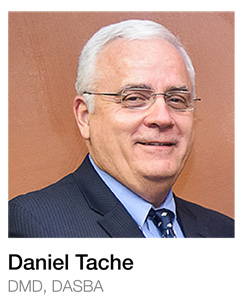 Dr. Taché is a graduate of Tufts University School of Dental Medicine. After graduating from dental school, he completed an advanced General Dentistry Residency program at the Veterans Administration Hospital (VA)/University of Texas Dental Branch (UTDB). Dr. Taché attended an 18-month training program for the diagnosis and treatment of Myofascial Pain Dysfunction (MPD). Dr. Taché established a successful practice in Houston, Texas, where he emphasized Temporomandibular Joint Dysfunction (TMD), Myofascial Pain Dysfunction (MPD) and Sleep Apnea (SA). During that time, he maintained his position as an assistant clinical professor, lecturing on TMD/MPD. In 1999, Dr. Taché and his family moved back home to Appleton and became the first board-certified dentist in Dental Sleep Mediine in the state of Wisconsin.
John Carollo DMD is a respected author, lecturer and peer. He has helped thousands of dentists learn about the latest clinical techniques both nationally and internationally. In addition, he has written more than 20 articles that have been published in a variety of dental journals. At the same time, he actively searches for opportunities to expand his knowledge and to learn from others.
1:15 PM to 1:45 PM
Topic:

Closing More Cases for Maximum Practice Growth



Presenter: Mark T. Murphy, DDS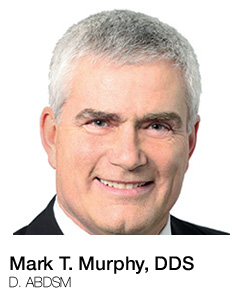 With nearly 40 years experience in the dental and dental laboratory professions and recently in the dental manufacturing industries, Mark has a gestalt perspective of the various functions and relationships. A long standing role with the Pankey Institute in Key Biscayne has had significant influence on this point of view. After receiving various awards and honors within the dental profession and selling his very successful practice in 1998, he drifted towards a more global industry view and role serving with Dental Technologies Inc. and as a consultant to several manufacturers and suppliers for dentistry and the laboratory profession.
Currently, Mark is the Lead Faculty for ProSomnus Sleep Technology in the Bay area and practices Dental Sleep Medicine part time in Rochester Hills MI and is on the faculty at UDM school of dentistry snd the Pankey institute. 
Specialties: Dental Sleep Medicine, strategic planning, change management, implementation oversight, performance metrics and motivational speaking.
1:50 PM to 2:20 PM
Topic: Evaluation of Obstructive Sleep Apnea in Former NFL Players (A Definitive Study)
Presenter: Archie Roberts M.D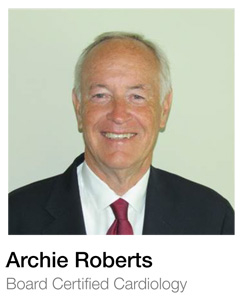 Founder of the Living Heart Foundation, a 501(c)(3) group, combating sudden cardiac death as well as identifying, studying, and directing the appropriate lifestyle treatment of early cardiovascular risk factors, including improper levels of nutrition, stress, and exercise. Dr. Roberts has performed more than 4,000 open-heart surgeries over 20 years. He is also published in over 110 journal and scientific peer-review articles and books.
2:30 PM to 3:15 PM
Topic: Gender Disparity in OSA
Presenters: Anjoo Ely DDS and Mona Patel, DMD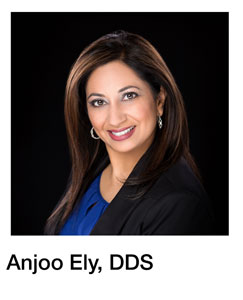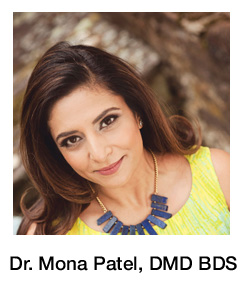 Dr. Ely is a graduate of the University of Michigan Dental School 1997, one of the best in the country. She has been a dentist for over 20 years and has been through several post graduate courses in different fields of dentistry since receiving her DDS degree. Dr. Ely is a Diplomate of The American Academy of Dental Sleep Medicine, Diplomate of the American Sleep and Breathing Academy, Member of the American Dental Association, and Member of the Michigan Dental Association.
Dr. Ely is a member of the American Academy of Orofacial Pain and also a staff member of Ascension Hospitals Group.
Her emphasis on patient comfort as well as keeping up-to-date with the latest advancements in dentistry enable her to provide her patients with the best quality of care in the field. Dr. Ely has a wide range of experience in different areas of dentistry, from cosmetic and restorative dentistry to Invisalign, and root canal treatments.
Dr. Mona Patel graduated from University of Birmingham Queen Elisabeth Dental School at the age of 17 and obtained her B.D.S. at the age of 21. She attended the University of Pennsylvania Dental School, where she obtained her D.M.D in 1995. Dr. Patel has created a practice dedicated to comprehensive and complex dentistry implementing dental sleep medicine as a vital part of patient care. She is on faculty for University of Pennsylvania and Clinical Mastery Series.
Dr. Patel is a member of the American Academy of Dental Sleep Medicine, American Sleep and Breathing academy, American Dental Association, Academy of General Dentistry, Montgomery/Bucks Dental Society, Pennsylvania Dental Association.
3:25 PM to 4:15 PM
Topic: Growing Your Practice
Presenter: Jeff Rodgers DMD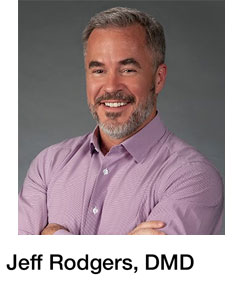 Dr. Jeff Rodgers specializes in dental sleep medicine and has been in private practice for over 20 years. A Diplomate of both the American Board of Dental Sleep Medicine (ABDSM) and the American Sleep and Breathing Academy (ASBA), Rodgers is a board-certified expert in sleep, treating patients who suffer from sleep breathing disorders at his practice Sleep Better Georgia in Dunwoody, Ga.
He is committed to raising awareness of sleep issues and oral appliance therapy as a treatment option for the common, but often undiagnosed, condition of sleep apnea. Dr. Rodgers earned a BS in biology from Lee University in Cleveland, Tenn, and is a 1995 graduate of the University of Alabama School of Dentistry.
4:30 PM to 5:45 PM
Topic: Panel Of Experts
Presenters: To Be Announced
The integration of Dentistry and Medicine to treat Sleep Disorders. The mission of the Academy is to strengthen the Sleep Health Profession by forming a dental and medical multi-disciplinary approach to sleep medicine and overall sleep health. But as we all know, the basics are that people need to be treated. With 25+ million Apnea sufferers and 100 million snorers in the U.S. how do we reach and treat this population, how do we connect with other healthcare providers and ultimately how to build this health space to benefit all.
DAY 2: SATURDAY, JULY 24th, 2021
8:00 AM to 8:50 AM
Topic:

Cardiac Function and Sleep



Presenters: Jennifer Cook, MD and Atul Malhotra, MD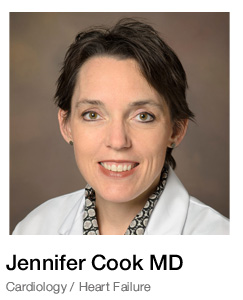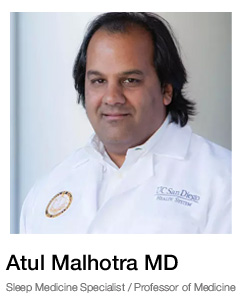 Dr. Cook's expertise includes the evidence based diagnosis and treatment of cardiac conditions. Similar to other cardiologists, I see cardiac patients with a variety of heart conditions. My unique expertise is the care of patients suffering from heart failure, representing the sickest of cardiac patients. These patients with abnormal heart function face limitations in their quality of life, exercise capability and life expectancy. Few patients in my practice get heart transplants or mechanical circulatory assist devices.
Atul Malhotra, MD is a board-certified pulmonologist, intensivist and research chief of Pulmonary, Critical Care and Sleep Medicine. He is active clinically in pulmonary, critical care and sleep medicine. In the sleep clinic, Dr. Malhotra provides a full spectrum of diagnostic and therapeutic services to patients with sleep-related disorders, including sleep apnea, insomnia, restless leg syndrome, narcolepsy and sleep disorders associated with medical or psychiatric conditions. He has a special interest in the treatment of sleep apnea.
9:00 AM to 9:50 AM
Topic: Successful Medical Billing For Dentists
Presenter: Chris P. Farrugia, DDS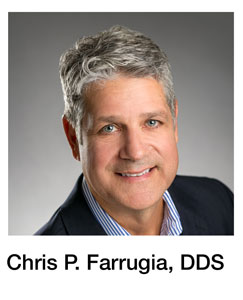 Dr. Chris P. Farrugia is a nationally recognized speaker, teacher, and leader in digital dentistry and in medical billing by dental practices. Dr. Farrugia practices digital restorative dentistry, TMD, and dental sleep medicine in Destin, Florida utilizing advanced technologies such as digital imaging, CAD/CAM, CT, and 3D printing to provide comprehensive, high quality care. He speaks to and trains dentists nationwide who want to advance their practices with digital (CBCT) imaging, digital restorative dentistry (including all CAD/CAM procedures and materials, CAD/CAM/CT integration, and 3D printing), and to successfully access medical benefits for their services. All dentists should be properly compensated for what they know and do. Medical insurance provides benefits for services provided by dentists including exams, radiographs, imaging, and treatment. These are routinely under- or uncompensated to dental practitioners.
10:00 AM to 10:45 AM
Topic: Cannabidiol (CBD) As a New Path for Treating Anxiety and Sleep Problems
Presenter: Dr. Kent Smith DDS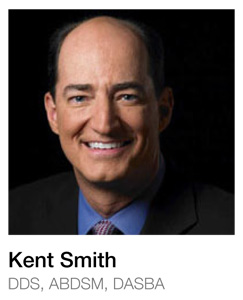 Dr. Smith is a Diplomate of both the American Sleep and Breathing Academy and the American Board of Dental Sleep Medicine and is on the Advisory Committee of the Australasian Academy of Dental Sleep Medicine. In 2007, he was asked to start a sleep curriculum at the Las Vegas Institute of Advanced Clinical Studies. In 2011, he started the SKISH Initiative ("School Kids in Safe Hands"), to keep bus drivers and students safe on the roads. In 2012, he was the first in Texas to be awarded a Dental Sleep Medicine Facility Accreditation and is the creator of the "Best Sleep Hygiene" app. He is current President of the ASBA.
11:15 AM to 12:15 PM
Topic: Comparative Bite Position Analysis; adding vertical and other dimensions to bite taking methods.

Presenter: Dr. Jerry Hu, DDS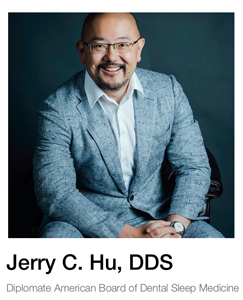 Dr. Hu, grew up in Soldotna, Alaska, the heart of the Kenai Peninsula and home of the world record King Salmon. He graduated from Soldotna High School in 1991, earning abundant local, state and national scholarships and was also admitted to a very competitive dual-degree program, called the "Preferred Admissions Program" at the University of Michigan in Ann Arbor. He knew he wanted to become a dentist ever since middle school, and being admitted to this vigorous program, he was able to attain both his bachelor's and doctorate degree at age 24. While at Michigan Dental School, Dr. Hu earned research recognition and awards, for his study, "Searching for practical methods to monitor Streptococcus mutans levels" under Dr. Walter J. Loesche, former President of the International Academy of Dental Research (IADR) and American Academy of Dental Research (AADR).
Currently, Dr. Hu is dedicated to providing exceptional dentistry in Anchorage and Soldotna. Over the years, Dr. Hu has attained extensive training at the American Academy of Implant Dentistry, American Academy of Dental Sleep Medicine, International Congress of Oral Implantologists, American Academy of Cosmetic Dentistry, and at the prestigious Las Vegas Institute for Advanced Dental Studies (LVI). He has earned many Fellowships and Masterships and has published numerous articles with his research in cosmetic dentistry and dental sleep apnea treatment. In 2017, he became the first full time dentist in Alaska to earn Board certification for Dental Sleep Medicine as a Diplomate of the American Board of Dental Sleep Medicine and the American Sleep and Breathing Academy.
1:30 PM to 2:00 PM
Topic: Managing the SDB Patient

Presenter: Dr. Suzanne Mericle

In addition to her role as your dentist, Dr. Mericle also is an instructor for the American Academy of Facial Esthetics where she teaches dentists and doctors on the subjects of Dental Sleep Medicine, TMJ Therapy, and Facial Esthetics. Dr. Mericle is also a lecturer for Glidewell Dental where she lectures on Sleep Dentistry.
Dr. Mericle has published several articles and is a member of numerous reputable professional organizations. She maintains professional memberships in the Georgia Dental Association, The American Dental Association, the Dental Organization for Conscious Sedation, The American Academy of Dental Sleep Medicine, and The American Academy of Facial Esthetics. She is also a Diplomate with American Sleep and Breathing Academy and a Qualifying Dentist with the AADSM.
2:30 PM to 3:20 PM
Topic:

Review Of Current Evidence On Physiologic Remodeling Of The Upper Airway



Presenter:

Dr. Dave Singh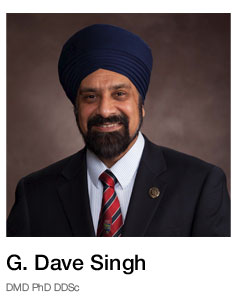 Dr Dave Singh is a Board Member of the American Sleep and Breathing Academy, Member of the World Sleep Society, Academic Fellow of the World Federation of Orthodontists, and Fellow of the International Association for Orthodontics, where he was awarded prizes in 2005, 2013 and 2014.
He has published over 200 articles in the peer-reviewed medical, dental and orthodontic literature, has published 7 books/chapters, and has recently published his new book entitled "Pneumopedics and craniofacial epigenetics", which focuses on craniofacial sleep medicine with a special interest in obstructive sleep apnea in both children and adults. He is currently collaborating with Stanford University Sleep Medicine in developing a craniofacial facility.
3:30 PM to 4:30 PM
Topic:

TO BE ANNOUNCED



Presenter:

TO BE ANNOUNCED
4:40 PM to 6:00 PM
Topic:

Medical Billing – Three Person Panel Q&A 



Moderator: Rani Ben-David CEO/Founder | Sleep Group Solutions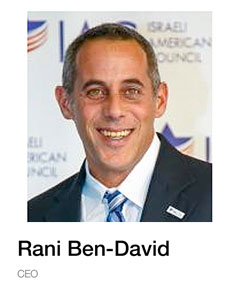 Today, Sleep Group Solutions stands alone as the only provider of a complete suite of solutions. Starting with continuing education courses and in-office training, screening, diagnostic and treatment instrumentation. With over 50 Million people in North America suffering with sleep apnea and less than 0.5% of the dentists currently trained and equipped to offer assistance, we can expect to see continued growth of this field over the next decade. By offering every piece of the education, screening, diagnosis and treatment puzzle, SGS provides a unique position to capitalize on this tremendous growth.