DAY 1:  FRIDAY, MAY 1, 2020
9:00 AM Exhibit Hall Open
9:00 AM to 9:55 AM
Topic: Review Of Current Evidence On Physiologic Remodeling Of The Upper Airway Learn about remodeling of the upper airway, specifically with respect to the treatment of sleep disordered breathing.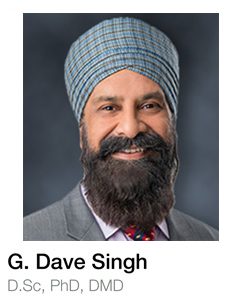 Presenter: Dr. David Singh
Currently, he is a Board Member of the American Sleep and Breathing Academy, Member of the World Sleep Society, Academic Fellow of the World Federation of Orthodontists, and Fellow of the International Association for Orthodontics, where he was awarded prizes in 2005, 2013 and 2014.
He has published over 200 articles in the peer-reviewed medical, dental and orthodontic literature, has published 7 books/chapters, and is currently finishing his new book entitled "Pneumopedics and craniofacial epigenetics", which focuses on craniofacial sleep medicine with a special interest in obstructive sleep apnea in both children and adults. He has lectured and presented his work at numerous medical, dental and orthodontic conferences in North America, Asia, Europe, Australia and Africa.
10:00 AM to 11:00 AM
Topic: Working with Physicians and Scope of Practice in Dental Sleep Medicine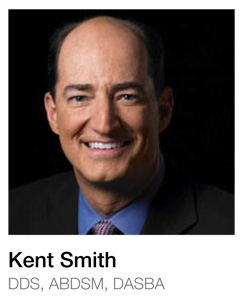 Presenter: Dr. Kent Smith DDS
Dr. Smith is a Diplomate of both the American Sleep and Breathing Academy and the American Board of Dental Sleep Medicine and is on the Advisory Committee of the Australasian Academy of Dental Sleep Medicine. In 2007, he was asked to start a sleep curriculum at the Las Vegas Institute of Advanced Clinical Studies. In 2011, he started the SKISH Initiative ("School Kids in Safe Hands"), to keep bus drivers and students safe on the roads. In 2012, he was the first in Texas to be awarded a Dental Sleep Medicine Facility Accreditation and is the creator of the "Best Sleep Hygiene" app. He is current President of the ASBA.
11:00 AM – 11:30 AM
Coffee/Tea Break and Exhibits
11:30 AM to 1:00 PM
Topic: Airway Centric Orthodontics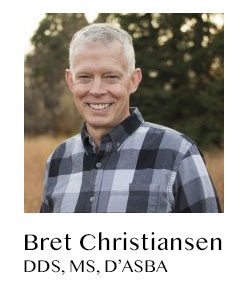 Presenter: Dr. Bret Christiansen
Dr. Christensen attended Creighton University School of Dentistry graduating 3rd in his class in 1993. Completed his AEGD US Army Dental Corp at Fort Carson, Colorado 1993-1994. There he received specialized training in oral surgery, periodontics, endodontics, and orthodontics.  From 1993-1997 he served as a general dentist at the Landstuhl Regional Medical Center in Landstuhl, Germany. He also served as the XO (Executive Officer) of the 464th Medical Company during Operation Joint Endeavor (Bosnia Conflict). 1997-1999 he did his orthodontic residency at the University of Louisville, Kentucky receiving a Specialty Certificate in Orthodontics and Master's Degree in Oral Biology with his thesis, Treating Class III Malocclusions in Children with Expansion and Facemask Protraction. 1999-2001 served as Chief of Orthodontics at the Ft. Bragg Bravo Program. May 2019, Dr. Christensen received Diplomat Status with the ASBA.
1:00 PM – 2:00 PM
Lunch
2:00 PM to 3:00 PM
Topic: Medical Dentists or Medical Doctors: why is it so important to distinguish who we are. Why understanding our differences is vital to our ability to successfully deliver OAT and more importantly to get paid for providing this live changing service.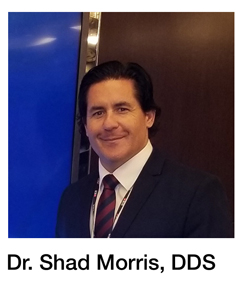 Presenter: Dr. Shad Morris, DDS
Dr. Morris began observing the toll that obstructive sleep apnea (OSA) was taking on the oral health of his patients. In particular a friend and dental patient whom he treated suddenly passed away in his sleep from obstructive sleep Apnea one night due to not wearing his CPAP.
Dr. Morris decided he wanted to help save lives through treating OSA. In taking many continuing education courses on OSA, along with the trained staff, Premier Sleep Solutions is now saving lives daily. His involvement in sleep medicine turned from primarily screening for sleep apnea to now having very close relationships with sleep physicians and allied health professionals in the community in treating this disease.
3:00 PM to 4:00 PM
Topic: When Patients Come Back – Educational Seminar Addresses Simple Steps to Address Pain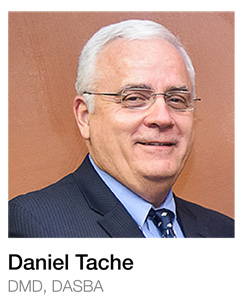 Presenter: Dr. Dan Tache DMD
Dr. Taché is a graduate of Tufts University School of Dental Medicine. After graduating from dental school, he completed an advanced General Dentistry Residency program at the Veterans Administration Hospital (VA)/University of Texas Dental Branch (UTDB). Dr. Taché attended an 18-month training program for the diagnosis and treatment of Myofascial Pain Dysfunction (MPD). Dr. Taché established a successful practice in Houston, Texas, where he emphasized Temporomandibular Joint Dysfunction (TMD), Myofascial Pain Dysfunction (MPD) and Sleep Apnea (SA). During that time, he maintained his position as an assistant clinical professor, lecturing on TMD/MPD. In 1999, Dr. Taché and his family moved back home to Appleton and became the first board-certified dentist in Dental Sleep Mediine in the state of Wisconsin.
4:00 PM to 4:30 PM
Coffee/Tea Break
4:30 PM to 6:00 PM
Topic: Advanced Craniofacial Sleep Dentistry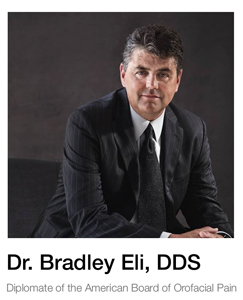 Presenter: Dr. Bradley Eli, DDS
Dr. Bradley Eli, DDS, is a nationally-recognized leader in pain management and the treatment of sleep disordered breathing. He is recognized by colleagues in both medicine and dentistry and works closely with physicians and dentists in the treatment of their patients.
Patients diagnosed and treated by Dr. Eli consistently achieve documented symptom reduction and improved treatment outcomes. Dr. Eli was the first Medicare and Tricare approved provider for multi therapy sleep treatment in Southern California. Dr. Eli earned a post-doctoral Master's degree at UCLA where he received advanced training in orofacial pain and sleep disorders. He remains the only expert with this unique skill set in the San Diego region. Dr. Eli is on the hospital staff at Palomar Medical Center, Tri-City Medical Center, Scripps Memorial Hospital Encinitas, and Scripps Memorial Hospital La Jolla.