Sleep & Wellness Conference 2018 Speakers
Marty Russo, Former Congressman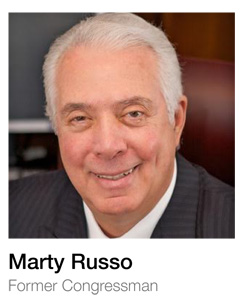 Marty Russo is a well-known lobbyist and noted speaker on how to have more influence in Washington, in business, and in life. Using dynamic story telling and listing useful tips, former Congressman Russo is a energetic speaker on having more influence. You will leave with the leadership knowledge and action oriented tips you need to make a difference.
Dr Rob Veis DDS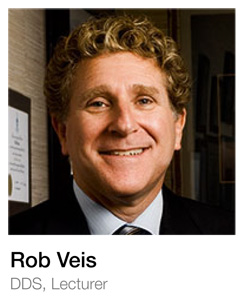 Dr. Veis was a clinical instructor and lecturer at the University of Southern California for thirteen years. He was on the faculty at the Las Vegas Institute for Advanced Dental Studies and has guest lectured at the University of Nevada at Las Vegas and New York City's Columbia University. Several thousand dental professionals and students have attended and continue to attend his courses throughout the world. Dr. Veis is an internationally renowned lecturer on the topics of Dental Sleep Medicine, Orthodontics for the General Practice and Appliance Therapy.
Dr Dave Singh DMD PhD DDSc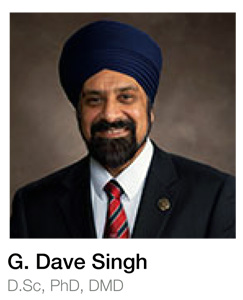 Dr. Singh is the founder of the field of pneumopedics and cranofacial epigenetics, including epigenetic orthodontics, having realized a few years ago that there is a natural way for the body to remodel the upper airway, reshape bone and move teeth into their correct positions painlessly without the use of surgery or drugs.
Dr. Archie Roberts M.D.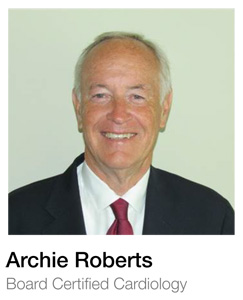 Founder of the Living Heart Foundation, a 501(c)(3) group, combating sudden cardiac death as well as identifying, studying, and directing the appropriate lifestyle treatment of early cardiovascular risk factors, including improper levels of nutrition, stress, and exercise. Dr. Roberts has performed more than 4,000 open-heart surgeries over 20 years. He is also published in over 110 journal and scientific peer-review articles and books.
Mohammad Cheema, MD, DAASM, FAAFP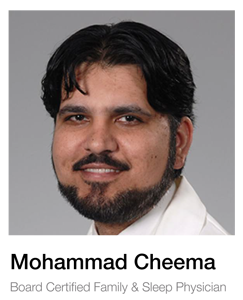 Dr. Cheema is a Louisiana native, who completed his undergraduate at LSU-S and further completing his residency at LSU-HSC in New Orleans. After completion of his residency Dr. Cheema moved to the "City of Brotherly Love" to become fellowship-trained in Sleep Medicine, which he completed at Thomas Jefferson University Hospital in Philadelphia, Pennsylvania. After completion of Fellowship and realizing the immense need for a Pediatric Sleep Specialist here in his own back yard, he moved back to "The Big Easy" and has established the first of its kind Sleep Center.
John Nadeau
John Nadeau is an expert on the airway, imaging and home sleep testing John authored the SGS protocol manual detailing the steps-by-step process involved in taking a patient from initial screening through diagnosis, treatment and follow-up. John's passion for dental sleep medicine comes through strongly in his lectures and he has been an invited guest instructor at many dental meetings and teaching facilities across North America.
Dr. John Carollo DMD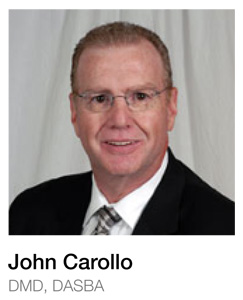 John Carollo DMD is a respected author, lecturer and peer. He has helped thousands of dentists learn about the latest clinical techniques both nationally and internationally. In addition, he has written more than 20 articles that have been published in a variety of dental journals. At the same time, he actively searches for opportunities to expand his knowledge and to learn from others.
Dr. Harvey Shiffman DDS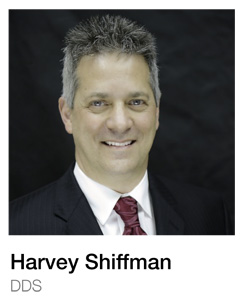 Dr. Shiffman is in general practice at the Laser Dental Center in Boynton Beach, Fla. He is a graduate of Georgetown University School of Dentistry and completed a general practice residency at Georgetown University Medical Center with an emphasis on treating medically compromised patients. Dr. Shiffman completed certification with the Academy of Laser Dentistry (ALD) in three types of Laser systems and was recently awarded a Fellowship in the ALD. He is personally involved in the use and development of cutting edge technology and has performed thousands of laser dental procedures over the last decade.
Earl Campbell – Founder Project Rose and Gary Baxter – CEO Project Rose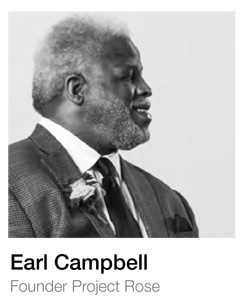 ASBA are honored that the "Rose" founders have chosen this year's Sleep & Wellness conference to lay out their Sleep Program vision.
Project Rose, a Texas based healthcare company, will be announcing one of the largest investments in their Sleep Program along with Wellness Programs and a Sports Medicine Program. The "Rose" group plans to invest millions of dollars, create jobs, grow sleep awareness and help more people get treatment.
The "Rose" group will help power the growth of our field, while providing more opportunities to work with medical and dental sleep medicine practitioners.
Donna Willey and Angela Prayna
Donna Willey and Angela Prayna have built the systems and procedures that have propelled Koala Centers to their position as the Premier Sleep Apnea Treatment facility in the United States. Their presentation is a walk from the front office to the back office one process and procedure at a time. this is expected to be a great presentation for the dental team involved in the treatment of sleep apnea.
Dr. Allan K. Bernstein DDS
Dr. Bernstein was one of the original 7 founders of the American Academy of Dental Sleep Medicine back in 1991. He focuses his practice on orofacial pain disorders (TMD) and obstructive sleep apnea/snoring. He has been in practice since 1978. He received his training at McGill University in Montreal and completed his dental internship at Sinai Hospital in Baltimore, MD> He continues to enhance and refine his clinical expertise through ongoing training and professional involvement in the treatment of obstructive sleep apnea with the use of oral appliances, an area he expanded his practice to include since 1986.
Rudi Ferrate MD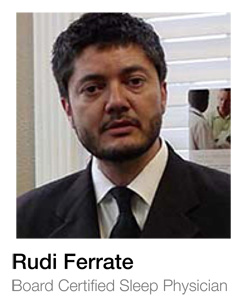 Dr. Rudi Ferrate is a Board Certified Sleep Physician in private practice in Glendale, AZ. Besides his expertise in Family Medicine he has been diagnosing and treating patients with sleep disorders, medical weight loss as well as preventative medicine with an emphasis or hormones and nutrition. Dr. Ferrate is also boarded in Family Medicine, non surgical Bariatric Medicine. From the very beginning of his medical career has nurtured his passion to find the best, most specific yet natural treatments in the field of Wellness, rejuvenation, sleep disorders and weight loss. He is an active member of various academies and holds medical licenses in multiple states as well as outside of the US. In the sleep medicine field his purpose is to collaborate with the best in the field to define the future of sleep disorders treatment and performance where dentists and physicians will work together using all available therapies as well as develop innovative protocols, tools and medical devices for sleep disorders performance where dentists and physicians will work together using all available therapies as well as develop innovative protocols, tools and medical devices for sleep disorders.
David Gergen
David Gergen has worked for some of the pioneers in the orthodontic and sleep dentistry fields. He was the personal technician for the likes of Dr. Harold Gelb, Dr. Robert Ricketts, Dr. Ronald Roth, Dr. A. Paul Serrano, Dr. Clark Jones, Dr. Arthur Gaus, Dr. Joseph R. Cohen and Dr. Edward Spiegel. He has also taught orthodontic technicians at Arizona Institute of Technology for dental and medical careers.
Dr. Dan Tache DMD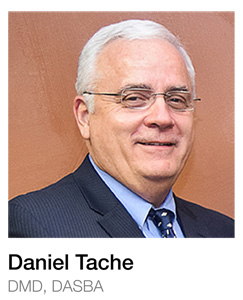 Dr. Taché is a graduate of Tufts University School of Dental Medicine. After graduating from dental school, he completed an advanced General Dentistry Residency program at the Veterans Administration Hospital (VA)/University of Texas Dental Branch (UTDB). Dr. Taché attended an 18-month training program for the diagnosis and treatment of Myofascial Pain Dysfunction (MPD). Dr. Taché established a successful practice in Houston, Texas, where he emphasized Temporomandibular Joint Dysfunction (TMD), Myofascial Pain Dysfunction (MPD) and Sleep Apnea (SA). During that time, he maintained his position as an assistant clinical professor, lecturing on TMD/MPD. In 1999, Dr. Taché and his family moved back home to Appleton and became the first board-certified dentist in Dental Sleep Mediine in the state of Wisconsin.
Dr. Kent Smith DDS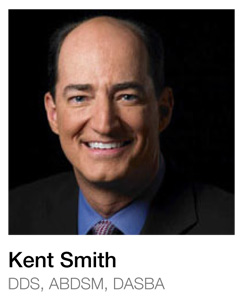 Dr. Smith is a Diplomate of both the American Sleep and Breathing Academy and the American Board of Dental Sleep Medicine and is on the Advisory Committee of the Australasian Academy of Dental Sleep Medicine. In 2007, he was asked to start a sleep curriculum at the Las Vegas Institute of Advanced Clinical Studies. In 2011, he started the SKISH Initiative ("School Kids in Safe Hands"), to keep bus drivers and students safe on the roads. In 2012, he was the first in Texas to be awarded a Dental Sleep Medicine Facility Accreditation and is the creator of the "Best Sleep Hygiene" app. He is current President of the ASBA.
Dr. Rosemarie Rohatgi DMD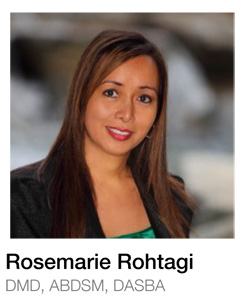 Formally trained sleep apnea dentist San Diego and recognized as an expert, Dr. Rosemarie Rohatgi utilizes Oral Appliance Therapy (OAT) which is action taken by people who are unable to tolerate a CPAP machine, otherwise known as CPAP intolerant. Everyone's case of sleep apnea is different and must be treated uniquely. A properly fitting oral device will prevent the airway from being blocked, resulting in a significantly better night's rest. It will also stop the snoring associated with the Obstructive Sleep Apnea (OSA) disorder. Dr. Rohatgi is versed in the construction of the industry's leading oral appliances thereby effectively selecting the proper appliance for your unique case of sleep apnea.
Mark Brnovich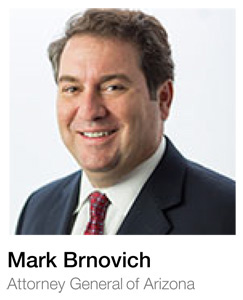 Mark Brnovich is a lawyer and politician from the state of Arizona who currently serves as Attorney General of Arizona. It's the largest law office in Arizona, with approximately 430 attorneys and over 1,000 employees.
Dr. David Berg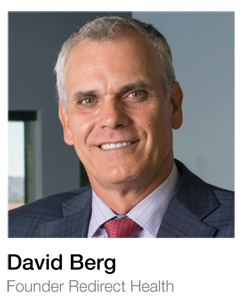 Dr. David Berg is President and co-founder of Redirect Health, a national healthcare company that solves the #1 NEW people problem small and medium businesses face. Unlike a few years ago, it is now impossible for low and mid wage employees to buy healthcare on their own in any market in America. This is creating new pressures on CEO's to fix this problem or risk the increasing costs of turnover, recruiting, productivity loss and workers compensation. With Redirect Health's solution a CEO can sponsor an employee health plan that makes it possible for employees to purchase healthcare on their own for much less than on the open market — and at no cost to the company. Dave's vision for the future of healthcare is simple and compelling — He sees a day when any CEO in America can have their company's health plan working so well, so inexpensively, that they decide to provide it for free to their employees because of the free market competitive advantage they gain. Dave's own company's healthcare plan has the best cost to benefit ratio in the nation, and he is able to provide all employees and their families with free healthcare because of his unique solution and unique way of thinking about this problem. He is the author of "The Business Owners Guide to Fighting Healthcare" — a how-to guide that teaches business owners to leverage their companies to make healthcare affordable and to create a competitive advantage. The Phoenix Business Journal honored Dave with their 2017 Healthcare Heroes Innovator award for solving this very real business problem with his transformative solution.
Ken Berley, DDS, JD, DABDSM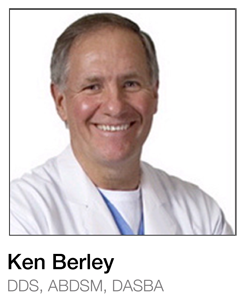 Ken Berley, DDS, JD, DABDSM, has practiced general, implant and cosmetic dentistry for over 35 years. A concern and passion for the patient's well being combined with his dental experience, led Dr. Berley to complete extensive training in the field of dental sleep medicine to ensure the effective and appropriate treatment of patients suffering from obstructive sleep apnea. Dr. Berley has gained recognition among physicians, dentists, and patients for his ability to effectively treat an manage patients with mild to severe obstructive sleep apnea using oral appliance therapy. Dr. Berley is also an attorney and with his knowledge and experience he teaches other dentists across the nation how to effectively treat patients with obstructive sleep apnea.