DAY 1:  FRIDAY, APRIL 12, 2019
8:30 AM Exhibit Hall Open
9:00 AM to 9:55 AM
Topic: Lobbying and Building a Superhighway direct to Capitol Hill Public Officials – The Insurance Case for Oral Appliance Therapy: Learn about all the ways that the Federal Government is involved with sleep disorders and how ASBA members can educate Congress and the Federal Agencies about the benefits of oral appliance therapy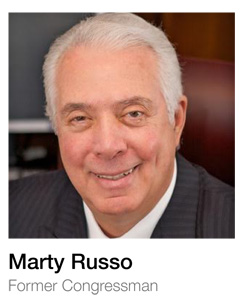 Presenter: Former Congressman Marty Russo
Marty Russo is a noted speaker on how to have more influence in Washington, in business, and in life. Using dynamic story telling and listing useful tips, former Congressman Russo is a energetic speaker on having more influence. You will leave with the leadership knowledge and action oriented tips you need to make a difference.
10:00 AM to 11:00 AM
Topic: Sleep as a Profit Center – Not an Afterthought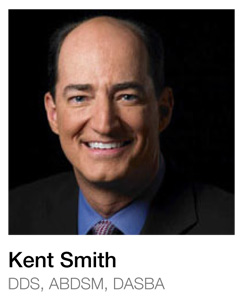 Presenter: Dr. Kent Smith DDS
Dr. Smith is a Diplomate of both the American Sleep and Breathing Academy and the American Board of Dental Sleep Medicine and is on the Advisory Committee of the Australasian Academy of Dental Sleep Medicine. In 2007, he was asked to start a sleep curriculum at the Las Vegas Institute of Advanced Clinical Studies. In 2011, he started the SKISH Initiative ("School Kids in Safe Hands"), to keep bus drivers and students safe on the roads. In 2012, he was the first in Texas to be awarded a Dental Sleep Medicine Facility Accreditation and is the creator of the "Best Sleep Hygiene" app. He is current President of the ASBA.
11:00 AM – 11:30 AM
Coffee/Tea Break and Exhibits
11:30 AM to 1:00 PM
Topic: Uncomplicate Business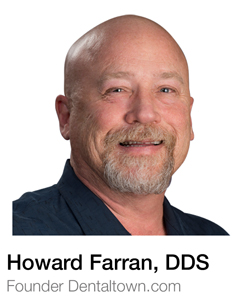 Presenter: Howard Farran, DDS, MBA
Howard Farran, DDS, MBA, the founder and owner of Dentaltown.com and Dentaltown magazine, has practiced dentistry at Today's Dental in the Phoenix metro area for more than 30 years. In 2017, Incisal Edge magazine ranked him among the 32 most influential people in dentistry.
Dr. Farran has lectured internationally on the business of dentistry since 1990, captivating audiences with his blunt, humorous and practical insights into the industry's most controversial subjects. His genuine passion for helping dentists provide faster, easier, higher-quality and lower-cost dentistry to their patients is what drives him to this day.
In 1999, Dr. Farran released the timeless "Your 30-Day Dental MBA" series, which is available on YouTube and iTunes. Since then, he has released massive amounts of distinguished content, including:
His monthly "Howard Speaks" column in Dentaltown magazine,
The 11-part online CE course "The Virtues of Profitable Dentistry,"
And his world-renowned podcast series Dentistry Uncensored with Howard Farran, which has released more than 1,000 episodes and has been downloaded more than 5 million times. Dentistry Uncensored's guests include dental professionals from around the world, including top-tier specialists, dentists fresh out of school, CEOs of the world's largest dental companies, and experts in marketing, finance, practice management and more.
1:00 PM – 2:00 PM
Lunch
2:00 PM to 3:00 PM
Topic: Scope of Practice in Dental Sleep Medicine
A lecture unlike any that you have attended. Dr. Berley is actually encouraging your participation. Dr. Berley will briefly discuss difficult dental-legal subjects and you will get the opportunity to ask those questions that are driving you crazy. Come with your questions ready.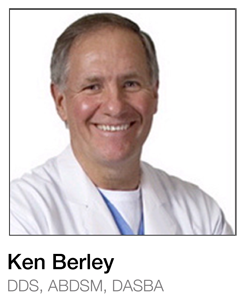 Presenter: Ken Berley, DDS, JD, DABDSM
Ken Berley, DDS, JD, DABDSM, has practiced general, implant and cosmetic dentistry for over 35 years. A concern and passion for the patient's well being combined with his dental experience, led Dr. Berley to complete extensive training in the field of dental sleep medicine to ensure the effective and appropriate treatment of patients suffering from obstructive sleep apnea. Dr. Berley has gained recognition among physicians, dentists, and patients for his ability to effectively treat an manage patients with mild to severe obstructive sleep apnea using oral appliance therapy. Dr. Berley is also an attorney and with his knowledge and experience he teaches other dentists across the nation how to effectively treat patients with obstructive sleep apnea
3:00 PM to 4:00 PM
Topic: Comparative Bite Position Analysis; adding vertical and other dimensions to bite taking methods.
In medicine, the highest level of care would respect the phenotypic diversity of the human population. Moreover, that level of detail of care would honor precision and sensitivity to treatment involved with every individual's unique anatomy and airway. For example, during physicians' prescription medication formation, dosages are calibrated and attained with substantial attention for the patient's customized treatment. The physician would consider all physiology, medical history, and anatomical characteristics for optimal outcome. So, why is it different when it comes to the bite dentists take for oral appliance therapy? This lecture help attendees understand the nature of every patient having a unique airway and anatomy.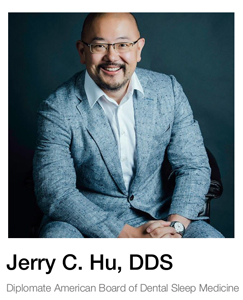 Presenter: Dr. Jerry Hu, DDS
Dr. Hu, grew up in Soldotna, Alaska, the heart of the Kenai Peninsula and home of the world record King Salmon. He graduated from Soldotna high School in 1991, earning abundant local, state and national scholarships and was also admitted to a very competitive dual-degree program, called the "Preferred Admissions Program" at the University of Michigan in Ann Arbor. He knew he wanted to become a dentist ever since middle school, and being admitted to this vigorous program, he was able to attain both his bachelor's and doctorate degree at age 24. While at Michigan Dental School, Dr. Hu earned research recognition and awards, for his study, "Searching for practical methods to monitor Streptococcus mutans levels" under Dr. Walter J. Loesche, former President of the International Academy of Dental Research (IADR) and American Academy of Dental Research (AADR).
Currently, Dr. Hu is dedicated to providing exceptional dentistry in Anchorage and Soldotna. Over the years, Dr. Hu has attained extensive training at the American Academy of Implant Dentistry, American Academy of Dental Sleep Medicine, International Congress of Oral Implantologists, American Academy of Cosmetic Dentistry, and at the prestigious Las Vegas Institute for Advanced Dental Studies (LVI). He has earned many Fellowships and Masterships and has published numerous articles with his research in cosmetic dentistry and dental sleep apnea treatment. In 2017, he became the first full time dentist in Alaska to earn Board certification for Dental Sleep Medicine as a Diplomate of the American Board of Dental Sleep Medicine and the American Sleep and Breathing Academy.
4:00 PM to 4:30 PM
Coffee/Tea Break
4:30 PM to 5:30 PM
Topic: Medical Dentists or Medical Doctors: why is it so important to distinguish who we are. Why understanding our differences is vital to our ability to successfully deliver OAT and more importantly to get paid for providing this live changing service.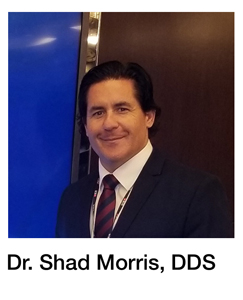 Presenter: Dr. Shad Morris, DDS
Dr. Morris began observing the toll that obstructive sleep apnea (OSA) was taking on the oral health of his patients. In particular a friend and dental patient whom he treated suddenly passed away in his sleep from obstructive sleep Apnea one night due to not wearing his CPAP.
Dr. Morris decided he wanted to help save lives through treating OSA. In taking many continuing education courses on OSA, along with the trained staff, Premier Sleep Solutions is now saving lives daily. His involvement in sleep medicine turned from primarily screening for sleep apnea to now having very close relationships with sleep physicians and allied health professionals in the community in treating this disease.
6:00 PM – SPECIAL GUEST SPEAKER
Topic: Sleep Apnea: A Priority for State Government and Highway Safety.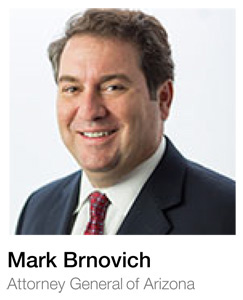 Presenter: Mark Brnovich, pronounced, "Burn-O-Vich", is a lawyer and politician from the state of Arizona who currently serves as Attorney General of Arizona. It's the largest law office in Arizona, with approximately 400 attorneys and 1,000 employees.